Ref:
Date:
Location:
Photographer:
Ref:
Date:
Location:
Photographer:
News and exhibitions
blue tarn regularly exhibit their work around Cumbria. Here are the latest and future exhibitions.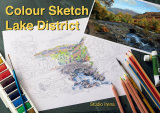 22/03/18
Drawing inspiration from the landscape.
...more
15/03/17
21/03/15
blue tarn will be exhibiting at Farfield Mill from 21 March to 3 May 2015.
Don't miss this exciting exhibition.
...more
03/08/14
An introduction to batik techniques in a one day workshop.
...more
13/04/14
Jana has been experimenting with raku firing techniques creating unique pieces in vibrant colours of bronze and turquoise. She has also ventured into jewellery and is creating new work in ceramic jewellery from delicate daisy chain necklaces to abstract pendants.
...more
22/03/14
Of course there will be birthday cake too....
...more
09/03/14
You've viewed Vivienne's amazing drawings....
...more
Chris Crofts exhibiting in "Collect Cumbria"
14/12/13
Blackwell House, Windermere.
The exhibition is on now until the end of year - grab a chance to see exciting work of local artists, including Chris Crofts.
14/12/13
Looking for that unique gift? Come to Silver Yard.
...more
22/03/13
New cooperative launches shop as part of Orton development
...more